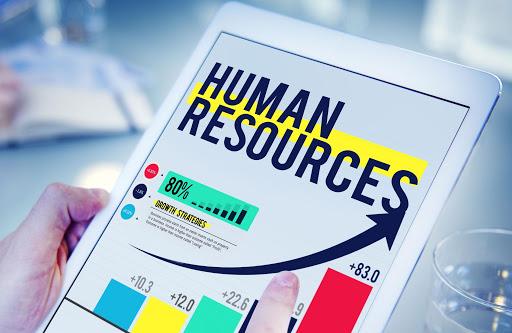 The corporate world has changed forever, and so is the role of human resources.
A few decades ago, HR was perceived to be a department that was concerned only with processing personnel activities, record-keeping, payroll processing & keeping the office running. HR's forte was commonly considered in transactional excellence.
But at present, in an ever-changing business world, human resources have moved up the value chain. That means what was earlier a personnel and administration department has now become an integral part of organizations. Over the years things have dramatically changed, and they are set to change even more in the coming years. One of the key transformations that happened in human resources is automation.
The rapid adoption of technology to automate and streamline several tedious and complicated HR processes had, undoubtedly, enabled the work-from-home model last year.
Let's admit it, a good number of companies in India have left outdated tools behind and switched to HRMS. Such software is an efficient way to free up HR managers from the administrative burden caused by traditional and manual methods. Simultaneously, HRMS systems reap several other advantages to an organization.
In this blog, we will tell you how HR management software is reshaping the whole human resources management mechanism. Let's dive in.
Manages HR Task
HR executives spend most of their time in the back office, juggling with papers and files. For every process including payroll and attendance, HR managers invest a lot of time and effort. This is when HRMS software comes into the picture. Such systems are fully-automated, which makes things easier for HR managers. All an HR will have to do is give necessary commands and the software takes care of the rest on its own. This way, HRs can not just save time but also concentrate on other crucial revenue-generating tasks.
Slices Down Errors
No matter how carefully an HR executive works using traditional tools, there will always be room for errors if things are performed manually. HRMS software, on the other hand, requires a bare minimum of human intervention that in turn certainly improves the accuracy of HR operations. From payroll to performance management, the software will take care of every vital task, thereby eliminating every risk of unnecessary/unintentional mistakes.
Increase Employee Self-dependency
HRMS software comes with a feature known as employee self-service or ESS, which allows employees to have control over certain aspects. The ESS feature provides employees with autonomy to check their attendance, download their salary slips, and much more, without having to disturb their HRs. This feature not just empowers employees but also aids HR managers to save a considerable amount of time.
Enhances Data Management
In a traditional office setup, companies store and manage their vital data in papers and spreadsheets. Both ways, such data will always be vulnerable to various risks including theft, misplacement, misappropriation, and more.
When it comes to HRMS software, they offer a cloud-based interface that allows companies to store their sensitive information in the cloud. Storing data in the cloud is always safe as it can be protected using a password. In addition, HRMS organize every piece of information in a systematic order that typically helps HR professionals to find them in just a matter of seconds.
Avoids Compliance Issues
Laws keep changing, making it complex for HRs to stay updated about the latest legal requirements. However, HRs are always expected to keep track of such regulations but they often fail to do the same. Fortunately, the best HRMS software solves this problem as well. The software sends alerts to HR managers and promptly informs them of the latest compliance requirement. Using the right system, companies can easily avoid non-compliance, hefty penalties, and legal consequences in the long run. These are five ways HRMS software is simplifying human resources for companies across India. So, while HRMS takes care of time-consuming tasks, HR professionals can now train their managers and even make sure the employees feel connected & engaged in post-COVID times.
Also read about:
How to Dress To Impress
Why the Healthcare industry is leaning towards Data analytics
WHAT IS TOMMY JOHN SURGERY