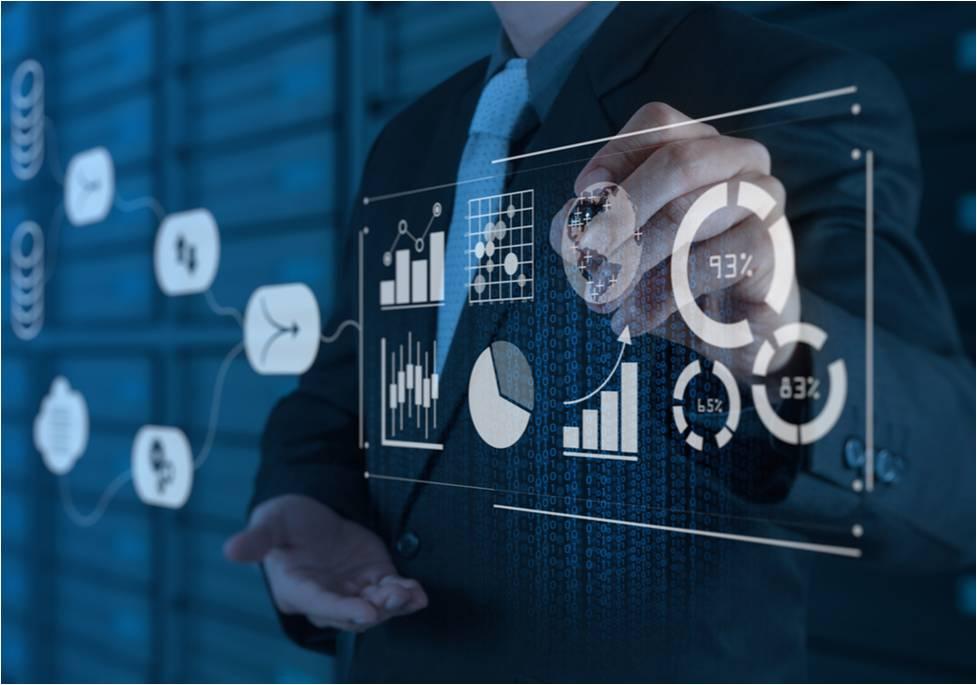 Data analytics is gradually becoming mainstream and expected to reach the pinnacle of applicability in 2021 itself. The rapid expansion of the application is starting to play a vital role in the evolution of the healthcare industry. Data analytics makes sense of current & historical industry data to predict trends & better ways to manage the treatment and services. Data analytics granted the power to accumulate, manage, and analyze large amounts of data produced by current healthcare systems. Gathering medical data & converting it into personalized perceptions are perhaps the most promising benediction of data analytics.
The benefits of data analytics are reshaping the healthcare industry for the better. Internal efficiency and patient care are witnessing revolutionary changes. This article will explore the most important changes experienced by the healthcare industry due to the intervention of data analytics.
Recruitment decisions: One common problem that managers face is how many people they should put on staff at any given period of time. If they put too many staff there are risks of huge labor cost, also if they put too few workers, they can have poor customer services. Data analytics helps to solve this problem. Hospitals in Paris are analyzing 10 years' admission records to predict admission & visit rate 15 days earlier and thus they can ensure the appropriate staff is available to meet patient needs. This makes their management system better. Patients get benefit from this as they get the care they need quickly. This also reduces wait times and the risk of bed shortages that hospitals often experience with financial mismanagement.
Enhancing Patient Engagement: Currently, many patients are using smart wearable health devices that can track their heart rates, every step they take, hydration level, sleeping pattern, etc daily. Thus patients can directly control their own health. They can track specific health trends and relay them to the cloud where physicians can advise them about their lifestyle. This also gives benefits to patients with asthma or blood pressure by reducing the chance of unnecessary visits to the doctor.
Active maintenance of equipment: To operate with physical and technological infrastructure smoothly & trouble-free, all equipment and machines must work in the right manner. Big data makes equipment and diagnostics to get real-time information about the performance and thus can avoid system failures.
Electronic health records: Thanks to healthcare analytics, a patient can own a digital record which includes demographics, medical histories, allergies, laboratory test records, etc. Every record is made up of a single modifiable file, which helps doctors to introduce necessary changes over the years with almost no paperwork.
Devising the right treatment strategy: With the help of Big data, the right medicine for a particular disease could be found out. It also helps patients to go through the precise curing process which leads them towards recovery at a faster rate. Information extracted from big data sets discloses the correlations, hidden patterns & other insights by analyzing the large data sets.
Improvement of patient care: Data analytics can directly affect the safety and quality of care for patients. It provides readily available information which makes the decision-making process easier. For example, a dashboard can gather the whole key data for a particular patient and display it in a streamlined view. This is a useful tool for healthcare workers that helps them make decisions related to patient care.
A case study:
Death by opioid abuse was increasingly becoming mainstream in the United States of America. According to the report of CDC( center for disease control), 130 Americans were dying every day on average because of abusive overdose. The application of healthcare analytics has proven to alleviate this problem. Data scientists of Blue Cross Blue Shield have started working with analytics experts to analyze years of insurance & pharmacy data. They identified 742 risk factors that predict whether someone is at risk for opioid abuse.
The role of data analytics in the healthcare sector is going to be more crucial & more demanding especially from fast-growing technologies like AI and machine learning. To get better productivity health care organizations are adopting data analytics. The availability of healthcare training data will also help the makers of wearable devices to provide more accurate information to the end-users. The consumers of such devices also can give useful information to healthcare service providers to improve their services. Thus predictive analytics in making care management decisions is making the relationship between providers and patients relatively strong. This plays an important role in generating long term positive engagement and reducing risks of chronic diseases.
Also read about:
WHAT IS TOMMY JOHN SURGERY
Tyre Safety And Maintenance 101
Top 5 Jeep Wranglers to go for in UAE