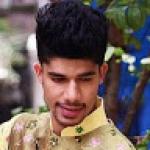 Apr 06, 2021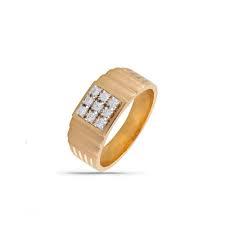 Buying jewellery online can be tough, especially for men. Unlike women, men aren't very picky and tend to finish shopping faster. This makes shopping in person easy but one could go terribly wrong while picking jewellery like rings online. Most men simply go by the size estimate of their current ring to purchase a new one. But how would you be sure of the size?
Referring to the ring size guide is easy so long as it's done the right way. You could use the guide to order a ring for yourself hassle-free. Men's and women's ring size guides are not the same. Normally the sizes range from 8 to 14. Commonly sizes between 8 and 12 are bought the most. The average size of a man's ring finger is 10.
Placing the ring on the chart
Men mostly choose bands instead of a stone on the ring. This makes it easier to measure the size online. The simplest method is to place the ring you already have and one that fits comfortably, on the size chart. The charts show real, actual sizes making it easier for you to find out your size. All you have to do is get a printable and clear image of the guide and print it on paper. Then see where your ring fits on the sizes given in the guide. Once you find one that perfectly coincides with your ring, there it is you have your size. Look at the measurements written below it and you can go ahead and purchase rings online accordingly.
Always remember to find the chart for your own country because the sizes differ from country to country. Many nations have different measuring systems. There is also a conversion chart available. So if you know size according to one measurement system but want to find out in another, simply use the chart to convert. This is the easiest form of measurement for purchasing your engagement ring in London
Using a string
What if you're purchasing your very first ring though? Then this method is not going to work. But there's something equally simple. Wrap a string around your finger comfortably. Mark the length of the string and measure it in millimetres using a ruler. This is the circumference. Now find the same measurement on the ring size chart and there, you have your size.
You could do the same using a paper strip instead of a string if it is not handy.
Important tips to remember
Measure your finger comfortably. If you think 8mm fits, go for a few points extra just in case. Our fingers tend to swell up and contract by a few millimetres depending on the temperatures throughout the day.
Measure your finger by the end of the day at a warmer temperature.
The sizes of both your ring fingers will most likely be different so measure accordingly.
It is a good idea to visit your jeweller once post-purchase to make sure you have made the right choice. If the ring is of a precious metal like gold, platinum or Lab-grown diamonds in the UK, you are going to be spending a pretty large amount so make sure you check and then double-check again before purchasing.
Also read about:
Use of custom kraft boxes in various industries
Why There Is a Need of Commercial Cleaning Companies Dallas for Hospitals
Get an Idea Of When To Replace Your Car Tyres