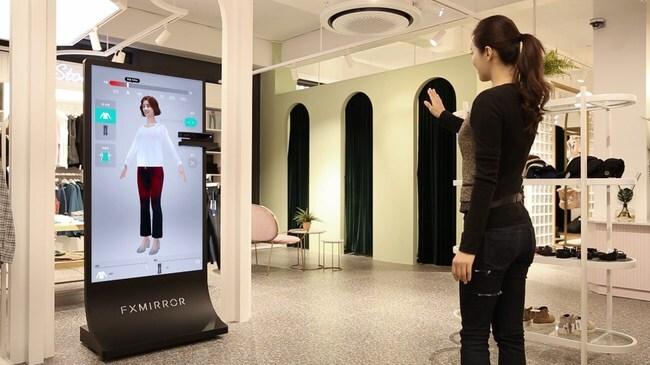 Technology and Fashion may be two distinct fields but they have always intersected. Let's take the example of blue jeans. They were originally meant to be for miners, cowboys, and factory workers. However, when the famous Hollywood flick, Rebel Without A Cause came out, it started a trend of jeans which led to its immense popularity. Plus, the movie's star, James Dean, began to sport it often which helped in its widespread adoption. This shows the influential scope that technology and the fashion industry have when they converge.
During the past few years, technology has been slowly shaping the future of the fashion industry. Retail shops are slowly being replaced with e-commerce stores. Plus, tech with its introduction of artificial intelligence, and data analytics is revolutionizing the ways how a business operates. Let's now see which technologies are creating the most impact on the fashion world.
Mobile Commerce
The usage of cellular phones has tripled in recent years. Almost everyone owns a mobile phone today. Considering how people are always glued to their smartphones, mobile commerce was invented which could allow them to shop on the go! One can now easily shop online instead of visiting the retail stores. They can easily buy anything, whether it be khaki pants or polo shirts from the comfort of their home. Plus, there is the option of digital wallets such as Android Pay, and Apple Wallet which provide a safe payment experience to the users. So, there are no excuses left for people to not try online shopping.
Geo-fencing
If the location in your mobile device is on, then you could receive location-specific invitations, deals, and promotions. It is a highly reliable tool for fashion brands as they can use it to connect the dots which would help them in providing personalized online as well as offline experience.
Push Notifications
With the email-open rate declining, marketers have discovered a new way to attract customers and it is called push notifications. These are basically pop-ups in the form of a text message that anyone who downloads an application can choose to receive. This is a new marketing channel for different brands that are using this method to reach out to their customers.
Artificial Intelligence
Big Data is quite a popular buzzword that most industries are aware of including fashion. As a matter of fact, different retailers have started to go digital and are using machines to get the most out of them. Currently, social media is the king of the web. It provides customers a platform where they can shape and mend trends. But what they don't realize is that they are providing significant data to the brands that can easily predict the upcoming trends and can easily reduce the gap between what is being produced and sold.
There are some fashion brands that are already using machine learning which helps predict shopper behavior with a high level of accuracy. Today, many sites have started to become extremely smart when it comes to fetching products and recommending the right alternatives. This allows them to deliver a great shopping experience. There are also different factors that you can use to provide a customizable experience to a particular customer. Those factors are the following
Geographical location
Total number of visits
The type of device used to make the purchase
Virtual Reality
Though it is true that e-commerce is dominating the market. However, there is an issue associated with it. And that is at times, a brand can face backlash from the customers who received items that either did not match with their online equivalent or is not according to their expectations. But there is nothing to worry about anymore, thanks to virtual reality or VR that is changing the game by combining both online and physical worlds of retail. For instance, try-on avatars are slowly becoming a big hit within the fashion community. There are different apps like DressingRoom that with the help of VR lets users try outfits on their avatars to see how it fits and looks before they make the purchase.
Internet of Things (IoT)
With the introduction of IoT, the fashion industry is expected to prosper even more. A Retail Vision Study revealed that almost 70% of the retailers are ready to adopt IoT to improve customer experience. This also means that apparel items would have digital capabilities that could launch a communication between the consumer and the retailer. For example, OMsignal is now being woven into garments that could tell how many steps you took and can track your breathing rate.
Conclusion
Digitalization has changed the fashion industry for the better. With the invention of new technologies such as VR, IoT, and AI, customers can expect to get a more personalized experience that would successfully meet all of their concerns and needs. Digital transformation is making the impossible possible. Therefore, it is time for the retailers to adapt to the new fashion landscape if they don't want to be left behind.
Also read about:
Office Ally and Practice Mate What is the Difference Between these Software
How To Easily Get Your First Credit Card
The Best Instagram Marketing Tips You Should Not Miss