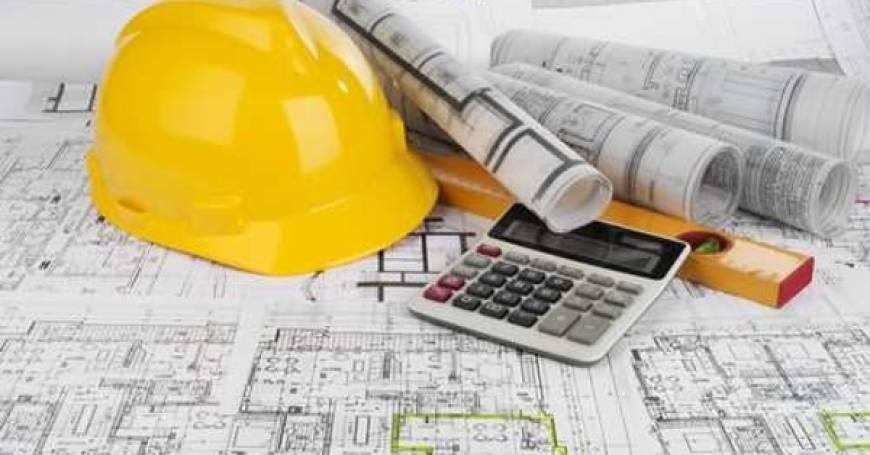 Introduction:-
The competition level is pretty high looking at the modern standards. Education has become the prime source to stay ahead of others. But it's the uniqueness that can take you forward. The secret lies in doing something that others aren't doing. Sheer hard work is a must for everyone but another key is smart to study. The smart study means customizing your study material according to the syllabus. That's where modern students are excelling. To do that smart study, Civil Era has bought that study material online which is helpful for every aspirant willing to opt for his/her career in the civil engineering field.
Civil engineering has plenty of high scopes provide you are a dedicated and hard worker. Even civil engineers earn more than a lot of other fields of engineering. Think about the situation when the government has assigned you with a project to build a bridge in a rural area which have been left vacant for years. The joy and proudness in your eyes when you confidently tell everyone that this most needed bridge is built by you. Mankind will thank you later. After all, you have solved the problem of the public who used to cross the pond by either swimming or through the boat. That's the repo of the civil engineers in modern days.
To learn the concepts, we generally opt for B.Tech or Diploma. Where we learn the basic to advance level concepts of designing, manufacturing, and analyzing related to civil or structural engineering. But as these courses are done through universities and colleges so the syllabus and structural module vary. For Punjab it's different and the same as for Bengaluru. Means something, we always miss that we regret later on practically. But not now. As Civil Era is at your doorstep whenever you need us.
About Civil Era:-
You must be wondering about Civil Era. Many of the readers must have heard of this. Well, let me explain. Civil Era is an online platform for learning all kinds of civil engineering in-depth concepts more simply. It has a well-defined module designed by the top-educators having experience of more than 20 years and pioneer of some of the top universities in the world. It was founded by two postgraduate structural engineers named Er. Premjit and Er. Sushmitha in 2015 as a structural consultancy firm. You both have taken the Civil Era to an incredibly high level enabling every aspirant to gain sufficient knowledge in this field and getting excelled at the top-most level when it comes to their profession.
On our online platform, you all can get access to all popular design software in the market. We offer quality training for ETABS, STAAD, Revit Structure, Revit Architecture, AutoCAD, and internships at a reasonable price of merely INR. Going by the current market, the price is quite genuine.
Not only this, the customized training schedule for all at the touch of a button where you can enroll from shorter duration to the longer duration as per your requirement. Also through learning our course you will get an online course certificate which can be sharable to as many firms or employers as you want. It also builds a strong foundation on your resume and CV.
The modes of training can be online, directly visiting the office, or through internships whichever mode you like. Even each course is flexible in time and content. Our courses are globally recognized. After enrolling in our course, you can watch the videos later on according to your time. That's possible if in case you missed any lecture. Separate doubt sessions for each student respectively through various video mode applications. We are training you from all aspects.
Not only this but also, you can simply work on projects and homework contents that we provide you on daily basis to nurture your skills to the highest level. This is needed as practice is the key to success. You have got the knowledge but to implement that these contents are been given to you according to real-life practical situations.
Procedure for enrolment:-
Still, many students are confused about how to go for these courses online of Civil Era. It's quite simple. You just need to open civilera and click on the "training" tab above. After opening, you will get the required course. Simply by clicking, there is an option "more info". Click on that and enroll in that particular course. While you single click, you will reach the bottom of the page where packages are been provided. Choose the right package according to your need. Then by entering your details, go for a payment. It's done now. The same goes for other courses as well.
Another method to enroll is to simply click on contact us and get in touch with us by writing your message on a space provided. And we will get back to you as soon as possible. Even via phone and email too, you can be avail of our services. Our firm is located in Bangalore, if any aspirants near that area then it's highly suited for you to physically come to that location and get yourself enrolled. Our free courses are also been useful that you can access and get the basic knowledge about the topic. We too have many guest blogs for readers which you can read by clicking on the "blog" section. We have plenty of reviews from our former students. Just go through that once under the "testimonial" tab and you won't regret it later.
Final verdict:-
In the end, I simply want to tell all my readers not to get fooled by the various platforms that provide training at low prices. These study modules require time and money. Also sheer dedication by our experienced faculties. Then only we provide you with such top-level courses. Get ready to stand up to the ladder of success by getting the in-depth theoretical and practical knowledge that you will cherish and will thank us.
Also read about:
Challenges that today's Accounting Firms in Melbourne's face
What Is Tyre Rub And How Can You Prevent It
Some Common Myths Regarding Study Loan