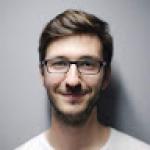 Jan 11, 2021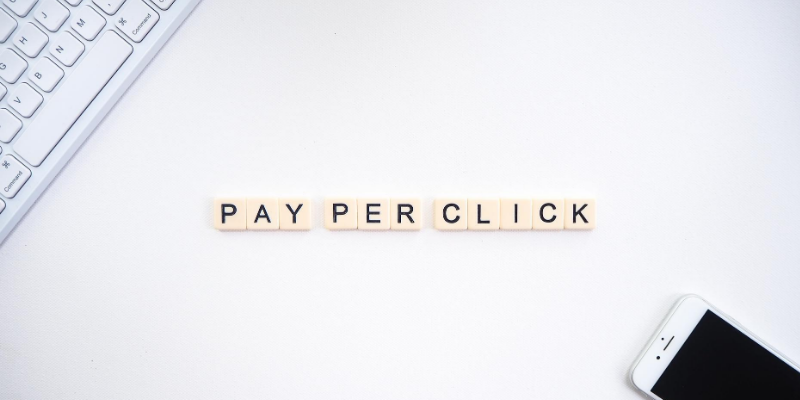 In today's highly competitive era, one needs to adapt and evolve with the trending market dynamics. Even if your products and services are distinctive, they won't yield results if you don't reach out to your potential customers, notifying them about your business. Therefore it is necessary to implement acquired marketing and advertising strategies to stand ahead in the crowd.
PPC marketing is one such critical factor that allows your business to flourish in the advertisement industry. It helps you to gain brand awareness while an appropriate SEO strategy works on raising your website organically.
Enterprises hire marketing agencies or PPC campaign management services to automate time-consuming tasks, uncover crucial insights, and ultimately make more money out of their business. This establishes that with the right set of PPC tools, one can draw as many people as possible to attain excellent results.
Hence, we have assorted the most popular set of PPC tools and software that can take your business to the next level in the coming years. Although before moving ahead, let us discuss some fundamentals of PPC marketing.
What is PPC Marketing
PPC (Pay-per-click) marketing is a method of using search engine advertising to generate more clicks to one's website.
Here is how it works :
Every Time your Ad gets clicked by the visitors leading them to your website; you get to pay a small charge which states its name, pay per click. If your PPC campaign is well designed and interactive, your fee keeps increasing with the number of visitors to traffic approaching your site.
This makes PPC advertising an ideal choice for all the marketers on the internet. It suits everyone, such as searchers, search engines, and advertisers.
But for your campaign to reach heights and create an impact, it should be designed strategically. For that to happen, we have assorted a list of some major PPC tools and software to help you reach your audience even faster.
PPC Analytics and Performance Tools :
You can easily monitor and extract actionable data through these tools.
Ruler Analytics :
Ruler analytics tracks every anonymous visitor based on multiple channels, keywords, and traffic sources. It is incredibly versatile and works on more than a thousand platforms to share your data on your CRM, Google Analytics, and other existing platforms, allowing you to get a bigger picture of your sales pipeline.

WordStream Grader :
Wordstream Ad performance grader can analyze your account in less than 60 seconds to reveal what is working for you and what is not. You can utilize this data insight to compare your sales with your competitors and get hints on how to improve.
PPC Campaign and Bidding Management Tools :
These tools can automate your time-consuming tasks and provide you recommendations to maximize the ROI of your Ad campaign.
Acquisio :
Acquisio is the topmost bid and budget management tool that uses advanced optimization techniques to increase clicks and conversions. Its various features also keep you updated with your budget in case you are overspending or underspending.

Adore :
Adore is another excellent PPC management tool that generates keyword suggestions based on the website's content. This can be a powerful feature for beginners or startups who spend hours determining which keyword to use.

Adzooma :
Adzooma saves your time and gives you a hassle-free experience with its distinctive features. This tool can connect your Google, Facebook, and Microsoft accounts and lets you optimize the entire performance in one place. It's an automation tool, so you don't have to put up with any manual job.
PPC Competitors Tools :
These tools basically keep an eye on your competitors and are a fantastic source to stay up-to-date and boost the performance of the sources.
Adbeat :
Adbeat provides you competitive monitoring to view any advertiser's media strategy. This tool also reveals the genuine traffic sources that are working with your competitors in the industry. You can quickly drill down by the categories either on a country level or local level and identify your business's most profitable traffic.

SEMrush :
SEMrush is well established in the web market and is famous for performing competitive research on Ads. It exhibits your competitor's target keywords and tells you how much they are spending on the Ad.
PPC Keyword Tools :
These tools offer an easy and affordable solution to optimize paid search campaigns.
KeywordIn
Working with KeywordIn is very effortless; all you have to do is type your seed keyword, and you will receive a list of potential keyword terms within no time. You can experiment with the match type, including exact, broad, and phase.

Word Tracker :
WordTracker has been declared as one of the best keyword planners in the market. It allows you to determine your competitor's search terms along with the recommendations that you can implement on your keyword strategy.

Ubersuggest :
Ubersuggest is another Free keyword planner that suggests CPC, search volume, and any search term competition. It extracts its data from Google analytics and Searches console, making every suggestion credible.
Conclusion
There is a PPC tool for every objective, whether you want to visualize your competition, find additional keywords, plan a PPC campaign, or optimize your performance. However, to ensure that you are leveraging every benefit these tools offer, you can rely on them.
Also read about:
The Pros & Cons Of Travertine Tiles
Candle Making Business Profitable Idea and Best Tips
How do i make my laptop run faster with windows 10