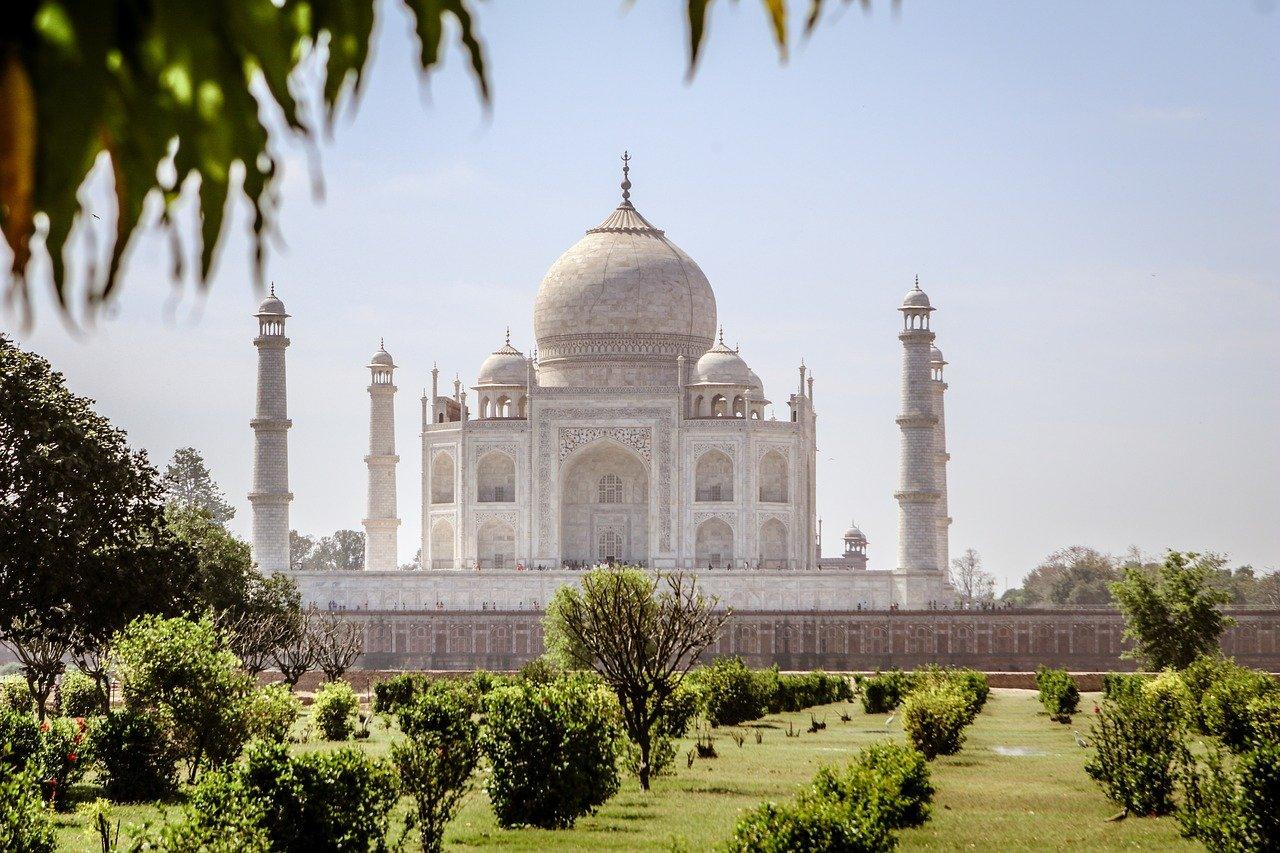 India is a country of rich heritage and culture, a multilingual country in which different people live together and celebrate the festival with harmony. One should definitely travel to India and discover places and enjoy holidays in India. Travel packages are carefully planned according to the requirements of the traveler and are managed efficiently. There are many amazing travel agencies in India, which offer great tour packages at affordable rates. With the presence of destinations for family vacations, honeymoon, pilgrimage, historical trips, luxury holidays, and backpacker destinations, India offers all types of tours for all types of visitors. And if you want to travel by train then you can check the cancellation fee of the train ticket from tqwl cancellation charges.
Following are some travel packages that can be booked in India:
1. Golden Triangle Tour
This tour package lets you explore Delhi, Agra, and Jaipur and provides an authentic experience of India. Offering the best cultural experience, the Golden Triangle Tour covers major UNESCO World Heritage Sites.
The ancient Mughal monuments in Delhi, the forts and palaces in Jaipur and the Taj Mahal in Agra, and the Fort of Agra are truly amazing.
2. Hill Station
The green life in India and the silent life of mountains and hill stations are worth a visit. Srinagar, Jammu, and Kashmir are some of the best hill stations in northern India.
Surrounded by historical gardens, Dal Lake and Nagin Lake, and mosques, Srinagar is a beautiful place. Pahalgam is a picturesque destination with lush green forests, snow-capped mountains, the Lidda River, Tarsar Lake, Sun Temple, and other valleys.
Manali, a hill station in Himachal Pradesh is surrounded by mountains, hot springs, and valleys. Identified as Mini Switzerland, Khajiyar brings you close to nature and dense forests. Khaji Nag Temple, Khajiyar Lake are some of the major tourist attractions of Khajiyar.
Dharamshala in Kangra district has attractions such as Chamunda Devi Temple, Chinmaya Tapovan, Norbulingka Sansthan, Dal Lake, Dalai Lama Temple. People love Shimla as it offers green valleys, hill views, and colonial architecture.
Darjeeling in West Bengal has green plantations spread over Kanchenjunga, the world's third-highest mountain.
You will find tea estates and beautiful views everywhere in Darjeeling. With a view of the Western Ghats, Matheran is a beautiful hill station located close to Mumbai with many tourist spots.
A beautiful hill station in Karnataka, Coorg has amazing views, villages, falls and a place for weekends. Munnar, a popular hill station in Kerala, is an excellent romantic vacation spot covered with greenery and tea estates. Ooty in Tamil Nadu takes you away from the monotonous life and you can enjoy trekking here.
3. Seashore
India will be a beach lover's paradise, as many destinations are famous for their beaches and backwaters. Famous for its nightlife and beaches, there are many beaches here where you can sit comfortably.
Palolem Beach is famous for its parties and silent discos. For clear water and Olive Ridley turtles, for Morjim and Ashweem beaches. Anjuna Beach is located within walking distance from Chapora Fort and Albuquerque Mansion and offers a variety of water sports that will provide you with an adrenaline pump.
Stay at Calangute beach shacks and enjoy partying at clubs at night. Also visit other beaches including Baga Beach, Arambol, Mandrem, and Asagao. A beautiful beach in Odisha, Puri beach is located close to the Konark Sun Temple and you can see the sunrise and sunset from here.
In Kerala, Kovalam beach, Varkala beach, Kozhikode beach, and Bekal beach are best for spending some quality time. Visit Madhu Island, Juhu Beach, and Versova Beach on the Mumbai coast.
4. Pilgrimage
India is known all over the world for its spirituality and yoga activities. Haridwar, Rishikesh, Varanasi, Bodh Gaya, Golden Temple, Konark Sun Temple, Lord Jagannath Temple, Ajmer Sharif, Mathura, Shirdi, and Rameswaram are some of the pilgrimage sites in India that attract a lot of tourists every year.
Located in Amritsar, the Golden Temple is an important Sikh pilgrimage site and is famous for its golden building. Called the Sun Temple, the Sun Temple of Konark is a beautiful temple dedicated to the Sun God. Dedicated to Lord Jagannath, the Jagannath temple is visited by a lot of tourists for its rich cultural heritage.
A popular dargah in Ajmer, Ajmer Sharif is always crowded with devotees and is a sacred temple. The enlightening place of Lord Buddha, Bodhgaya is a famous Buddhist pilgrimage site and should be visited.
The saint is worshiped by the people in Shirdi, dedicated to Sai Baba. Varanasi, a sacred city of UP is famous for its beautiful Ganga Aarti. Temples, ashrams, and Ganga Aarti in Haridwar and Rishikesh are the right way to spend holidays in peace. In Tamil Nadu, Rameswaram is located, which is one of the four Dhams in India.
Also read about:
5 Must Have Handbags for Women
When to know it is time to change your car tyres
Start a Thriving Business by Focusing on Restaurant Management