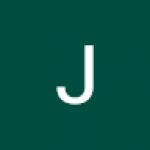 Apr 10, 2021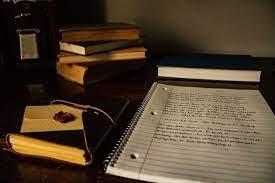 Have a chance and tell the world of your achievements, family, friends, and adversity you have overcome. A personal autobiography would serve that exact purpose. An autobiography is a narration written by an author about their own life. Here are a few tips on how you can capture your life story in a simple format.
Birth
You may start your story from the moment you were born or with a significant event that happened in your childhood. Childhood experiences greatly influence our adult life hence. Thus, that would be a good starting point to delve deeper into your roots. Some of the information you may include is:
Full name
Place of birth
Date of birth
Parent's names
Siblings' names
You may also include details on your neighborhood and what it was like growing up there. Include anecdotes to what your parents and siblings were like while growing up. Mention the characters of your neighbors and who your friends were while growing up. Include any unforgettable memories you may have of your childhood and do it vividly.
Heritage
Your lineage is a great influence on who you are and how you were raised. It is important to explore the origins of your ancestry, nationality, culture, spiritual, and religious beliefs. All these things can shed light on who you are and what you want to achieve in life. You may include information such as:
Your grandparent's names
The languages you speak
Cultural traditions experienced
Religious customs that your family follows
Give detail on how you got to learn all the languages you speak. You may also give an account of how cultural traditions and religious customs have impacted who you are in terms of values and beliefs.
Education
Education is an important part of life that most sets the course of your fate. Most of your youth is spent in school where you meet friends, mentors, and people of significant influence in your life. You may add details such as:
Names and locations of all learning institutions attended
Areas of interest and skill
Achievements and honors
Mention who your classmates were, the kind of cliques you were in, and the kind of student you were. You may give a highlight to some of your most outstanding teachers and coaches who influenced you. As well, include any memorable events in school such as a sports day or a school dance night.
Career and Profession
Your career is a great moment that you may want to share. Highlight the various jobs or vocations you have had and your workplace experiences. Information to include:
Names of all organizations you have worked for
All positions held at the various organizations
Future career ambitions
Leisure and volunteer work
Leisure activities help you relax and have other experiences apart from work and school. In your autobiography, mention your hobbies, sports you engage in, and any volunteer undertakings. You may add on associations or clubs to which you are a member. Mention any vacations and trips you may have had and any pets owned. This goes a long way to showcase your character and personality.
Lessons learned
Everyone has had unique and different experiences in life. Your life is marked with instances of growth and learning. Your autobiography could be an avenue for you to share all the wisdom you've learned over time. Share your experiences of joy, tragedy, mistakes, triumphs, etc. Using a well-structured chronological outline for your autobiography is helpful to piece your life story together. In case you experience difficulty writing your autobiography, you may seek help from an essay writing service provider. All you need to do is provide them will the relevant details of your life and of course pay a little fee for their service and you are set.
Also read about:
Physical Therapy Exercises for Knee Injury Philadelphia
SAP P C4HCD 1905 Dumps Experience the thrill of passing the SAP Certified Development Professional Exam
How Locksmith Service Dallas Help People to Fix Issues